Knife Ganzo G7393 (Orange, Black, Green) reviews
---
Patrick Earthridge
06/30/2019
04:07
Absolute best quality for the price, I have ever seen. I had the green handled type for well over a year, and just today it got stolen. Im not too bummed about it, since it's cheap enough to just buy another. I work at an auto parts store, and I used that knife every day cutting boxes, packages, prying and generally abusing it. Dropped it tip first onto concrete, and I was able to repair the edge. Held sharpness for a long time, has perfect balance and heft, feels like a $150 knife, etc. Absolutely love it. It's a bummer it isnt sold on Amazon anymore, because I want another green one just like I had. Or, maybe I'll try a new one.
---
Dear Patrick, thank you a lot for your feedback!
---
All my Ganzo purchases have been good, excellent budget folding knives. great gift for someone starting out or if you just want a honest everyday user knife. i will keep on buying new models that take my fancy as they issue new ones.
---
Hello Kenneth! G7393 is a great model at affordable price. Hope you'll like how it works. Thanks for choosing Ganzo!
---
Nice size , one of my favorite after the 720, really smooth opening and really sharp;

make his job real good.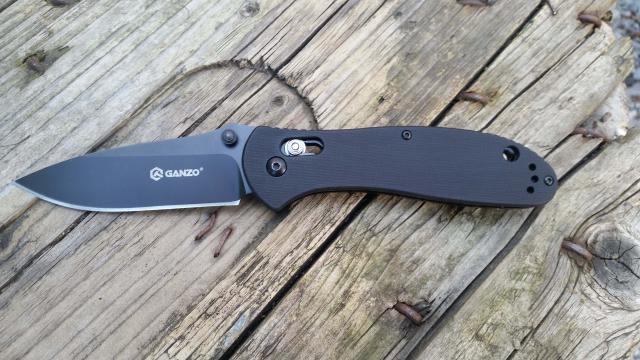 ---
Dear Anthony! Thanks for your feedback and sharing your experience! Continue to enjoy Ganzo!
---