Ganzo G735 model is interesting bacause of its quality, usability and enhanced functionality. Although it's a folding knife like the other models, it has a few extra tools that might be essential for hiking or even can be necessary for solving non-standard tasks of high complexity.

Knife Ganzo G735 is addressed to every active person. You can use G735 for fishing, camping or serious hiking expeditions. Also extended functionality of this model will be in demand among the rescuers, mountaineers and speleologists, fans of other extreme sports.
The main element of the knife - its blade. G735's blade is made of 440C stainless steel with good corrosion resistance. This alloy remains one of the most popular among manufacturers of knives around the world for many years. 440C combines great hardness with perfect strength, ability to keep sharp and rust resistance. Blade sharpening - classic, it is a versatile option which is suitable for use with almost any material. Blade has universal dimensions: 86 mm in length and 3.6 mm in thickness.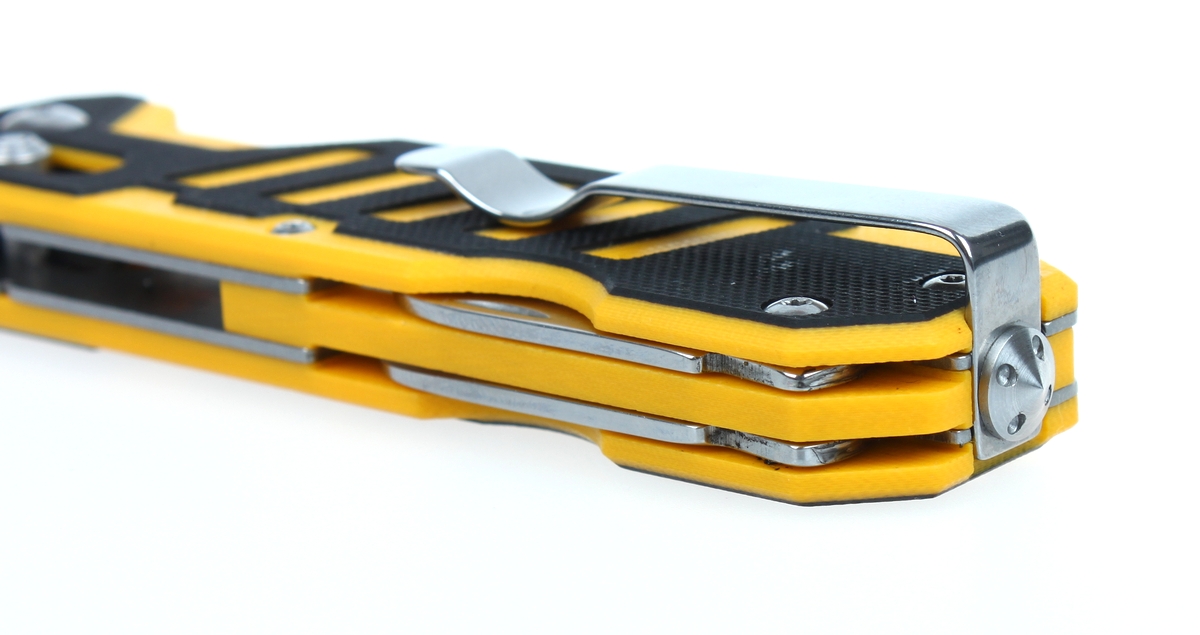 Blade length with handle - 20.5 cm. G735's handle is made of G10 - very popular thermoplastics. This material has become widely used for folding knives and for fixed-blade knives due to the fact that G10 is stronger than conventional plastics. Incidentally, this model is available in four color versions: orange, black, green and yellow-black combination. Therefore, you can choose a nearly invisible knife or clearly visible on any surface.
G735 has high-quality Axis-Lock. This mechanism provides a secure hold even under load. The only thing to note, this lock design is sensitive to pollution. Therefore, recommended to keep it in a pouch, because a contact with soil, sand and mud is inevitable while you travel, hike etc., so this conditions can harm the blade retainer.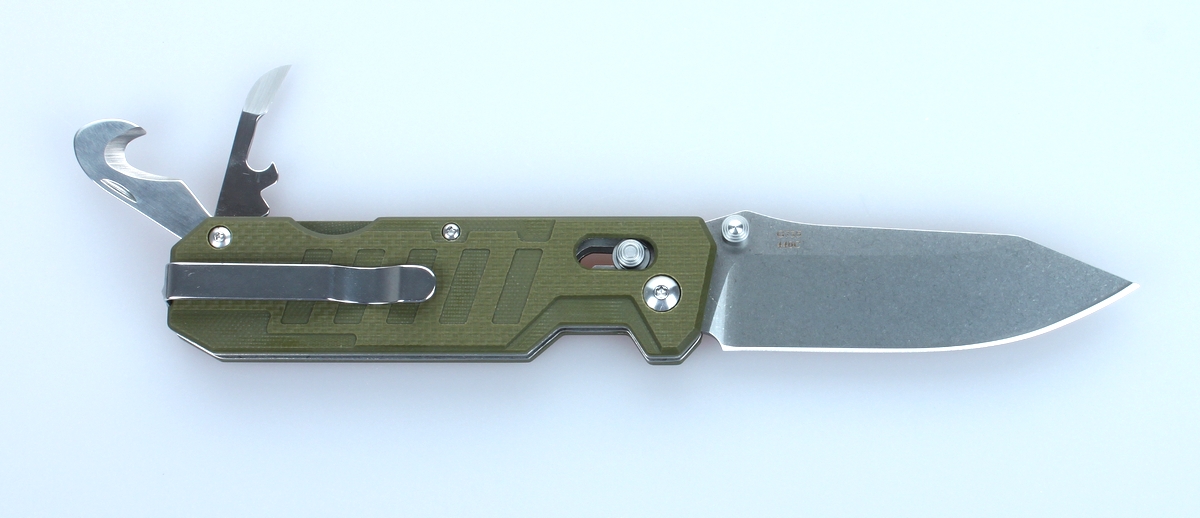 But the most interesting thing in this model - additional tools, which are built into the handle. Glass breaker, can/buttle opener, wire stripper and cutter. They can come in handy during in a fishing trip or in some extreme situation. Anyway, good to have in your hand a great knife and compact useful instruments in addition. Moreover, even in such expanded configuration knife weighs only 139 g. So Ganzo G735 model can be safely recommend to every fan of outdoor activities.