New Ganzo-models G7412 and G7413 are twins with different tempers. Main difference – the color of blade. G7412 has the traditional color, It is also well polished. While the G7413 has the dark blade, that makes it more tactical, because it excludes possibility of blinking under sun. G7412 – rather classic model that will be liked by persons who choose "old school" vision of knifes. G7413 - choice of progressive conception for creative persons who seek to self-expression.
Both of knives have the best-selling manufacturing steel, 440С. This is a stainless steel alloy with a carbon content of up to 1.2%. It the hardest one in its group which allows G7412 and G7413 knives to remain sharp longer. Blade sharpening – another unity of these two models. Each of this models can be proud of straight blade sharpening which also speaks in favor of its universality.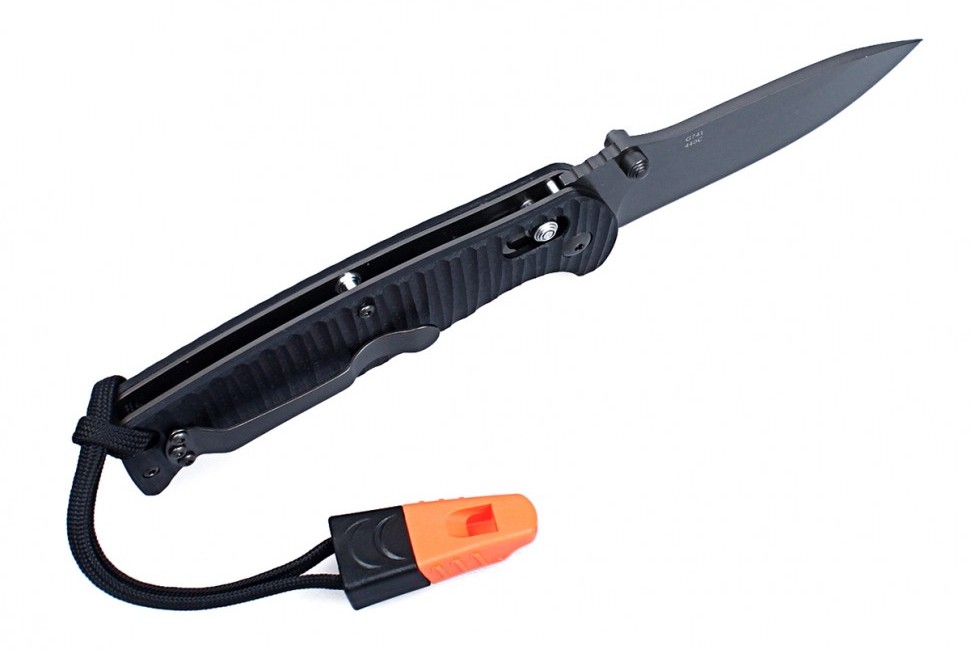 The length of the knife with the handle is 205 mm. Scales which made of plastic with a label G10 are fixed on the metal base of the handle. G7412 and G7413 have two variants of handle: ribbed and with a slight texture. These technics of production stop slipping of knives in hands more (when it's ribbed) or less (when it's slight texture).
G7412 and G7413 - compact folding knives that will come in handy wherever you can be. The hallmark of this models is small lanyard with a whistle. This trifle and other outstanding features, as defined above, made G7412 and G7413 really interesting, stylish and universal.